Get Your Home Ready for Spring!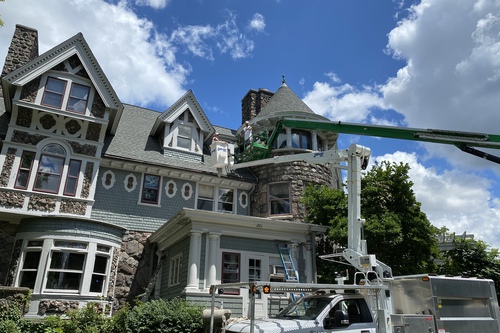 Are you ready for warm weather as we head into spring?
Do you still love the color of your home, or is it time for an update?
Getting the exterior of your home touched up with a fresh coat of paint should be added to your spring-cleaning to-do list!
Why You Should Paint Your Home in Spring
It's best to paint the exterior of your home when the temperature is above 50 degrees. If the temperature is too hot or too cold, paint can dry unevenly. That negatively affects the finish, so waiting for moderate spring temperatures is better for exterior painting.
How to Prepare Your Home for Painting
Remove Contaminants
Pressure Wash Walls
Repair Damaged Surfaces
Remove Loose Paint
Caulk Trim
Prime Before Painting
Protect Doors, Windows, and Lights
Paint Walls before Trim and Doors
Get Your Home Spring Ready with Exterior Painters in Ann Arbor
Are you ready to give your home a brand-new feel?
If you aren't comfortable painting your home, working with experienced exterior painters in Ann Arbor ensures your house will look its best. Don't risk taking on too much on your own, contact us for professional work at 734-995-2646 and take advantage of our free estimate!