Milan Master Painters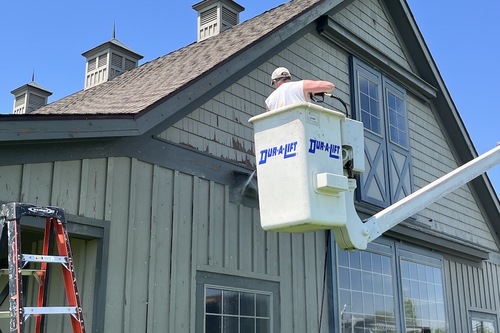 Are you planning to repaint your home?
Not sure what colors to use?
Repainting your home is no small task, especially without professional help. It can even be challenging to pick colors! Here are a few tips for choosing the perfect paint color for your home:
Try samples
View swatches in natural light
Live with the colors
Customize colors by adding more white or black to make an existing color lighter or darker
Color your ceiling
According to HGTV, "With so many options to choose from, nailing down just the right hue can be tough. To make the selection process easier, it's smart to test out several paint colors along one wall and live with them for a few days, noting how they look both day and night. Label the painted swatches with painter's tape so you'll remember which color you liked best."
"Steve Mussio and his team painted the exterior of our home, repaired weather-worn materials, and power washed and stained our deck. The team took personal pride in their work and exhibited great attention to detail. Communication between the team and us was thorough and courteous and we felt totally confident in the work being done. The end result was beautiful and we are extremely pleased. Steve's recommendations reflected his experience and knowledge of the business. Highly recommended!" -Evelyn V.
Master Painters Serving Milan, MI
Do you want to skip the headache of repainting your home alone?
Leave it to the professionals! Hire master painters serving the Milan, MI area. Steve Mussio will personally meet you on the site and discuss all your project needs, including a free guaranteed estimate!