Best Painters in Canton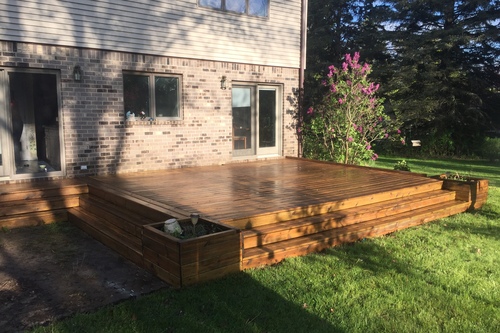 Can't seem to find a painting company without hidden costs?
Attempting to clean up the exterior of your home, but the job is too big to do on your own?
Mussio Painting has you covered. Our team knows your home is a big investment, so we're committed to making sure you get the best results!
We offer a variety of services including:
Exterior and Interior Painting/ Staining
Deck Cleaning and Staining/ Sealing
Wood Replacement/ Gutter Replacement
Concrete Sealing/ Staining
Power Washing
Window Restoration
Caulking Interior/ Exterior
Gutter Cleaning
Dry Wall Repair
Wallpaper Stripping
Color Consultation by Ann Arbor Master Painters
Enhancing small details can add value to your home. It can go from dull to fab in no time. With a power wash and deck touch up, your Canton home will be prepared for all your entertaining needs. From relaxing on the porch to barbequing on the deck, we want you to be comfortable and ready for anything!
"It's rare that I go online to post a review but this is one of those occasions where it's justified. I can't recommend Mussio Painting strongly enough as Steve and his team were professional, hard working, came to the job early and stayed late when needed....in addition, their quality of work and attention to detail was top notch and greatly appreciated!" – Gregory S.
Read more of our REVIEWS!
Do You Have a Project in Canton that Requires Master Painters?
Steve Mussio will personally meet you on the site and discuss all your project needs. Not only answering all of your questions but will also offer you a free guaranteed estimate with no hidden costs!
If you're ready to add some life to your home, call our master painters serving Canton at (734) 995-2646 today!