Local Painters in Plymouth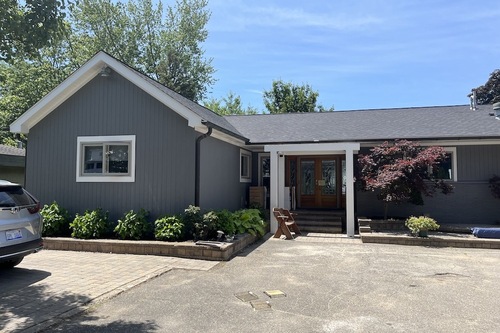 Is the paint on your home chipping and tearing away?
Is exterior painting too big of a job to do yourself?
Choosing the right contractor for painting work on your home can be scary, especially if you're a first-time homeowner. At Mussio Painting, our professional painters serving Plymouth are laser-focused on incredible detail! We recommend getting an estimate that details the following:
Size of room(s): it will take longer to cover a large room than a small room, resulting in higher labor costs in addition to more supplies and time needed.
Textured walls: textured walls add more surface area, even though it doesn't increase square footage, so you need more paint for coverage.
Speed: speed can figure into your final cost, but time can be difficult to estimate. If you go with an experienced contractor, keep in mind that being thorough is important to ensure quality.
Multiple rooms or your whole house: costs may vary based on the differences in color, gloss and room size.
Carpentry: if woodwork needs to be rebuilt, that will be figured into your estimate.
"I highly recommend Mussio Painters. Steve and his crew painted our home exterior and finished a week ahead of a deadline that I had requested. We are extremely happy with the results and are confident that it will last longer than any of our previous paint jobs… They work hard, pay attention to the details, and do a great job." – Carrie T.
Call Painters Serving Plymouth, MI
If you're looking for professional painters serving the Plymouth, MI area, look no further than Mussio Painting. We're on a mission to enhance your lifestyle by adding those small details to your home! Give us a call at (734) 995-2646, or request a free estimate!