The Best Painters in Saline, Michigan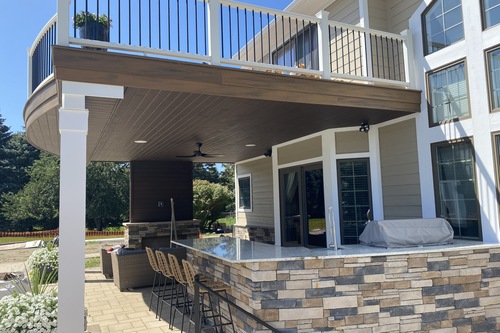 Is it overwhelming trying to repaint your home?
Are you having trouble finding a reputable painting company near Saline?
Mussio Painting has you covered. We're a painting company near Saline prepared to help you with all your painting needs. Our team knows your home is a big investment, so we're committed to making sure you get the best results!
We offer a variety of services, including:
Exterior and Interior Painting/Staining
Deck Cleaning and Staining/Sealing
Power Washing
Window Restoration
Wallpaper Stripping
Color Consultation
And more!
Adding small details can add value to your home. It can go from dull to fab in no time when working with master painters in the Saline area. With a power wash and deck touch-up, your home will be prepared for all your entertaining needs this summer. From relaxing on the porch to barbequing on the deck, we want you to be comfortable and ready for anything!
"Steve and his small but dedicated team knocked it out of the park. Most notable was their attention to detail. They restored this (almost) 70-
year-old house to look beautiful again." Brian G.
Master Painters Near Saline are Here for You
Mussio Painting is ready to serve the residents of Saline! If you're ready to add some life to your home, give us a call at (734) 995-2646 or request a free estimate. Steve Mussio will personally meet you on the site and discuss all your project needs.