Local Painters in Ypsilanti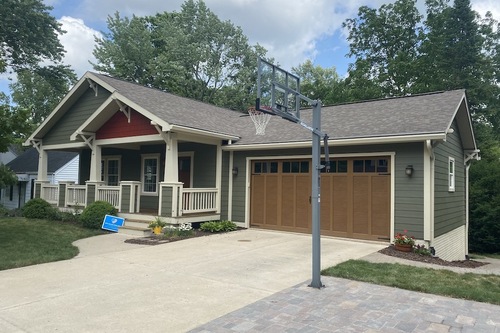 Are you in need of some curb appeal to set you apart from the surrounding Ypsilanti homes?
Do you want your home to stand out this summer?
Need help touching up your home's exterior?
The snow has melted off your home and as the sun comes out, so do the spots that need touching up. Mussio Painting is the professional painting company you can trust to make over your home. We offer a wide variety of services so your home is exactly the way you want it! We treat every home as if it is our own and offer a personable experience because we care! Our particular standard of excellence is important to us so that we offer 100% customer service to every client.
Do you want to change up your home to set it apart from the neighbors this summer? Some easy home improvement ideas to give your home that fresh look include:
Adding a fresh coat of paint

Local painters in Ypsilanti can liven up your home by adding a fresh coat of paint. This added value can take your home to a whole new level! We also offer you a color consultation by the Ann Arbor Master Painters to get you that perfect color.

Power washing

By power washing the exterior of your home, it will look brand new. This intense cleaning will get rid of the gunk that collects over time. Paying attention to these small details is one of the many things that set us apart from other companies.

Wood/ Gutter Replacement

Doing a small replacement like switching out your wood or gutters on the exterior of your home adds youth to your Ypsilanti home.

Deck Cleaning and Staining/ Sealing

A deep clean to these key features in your home is so important to keep updated! Not only will it look fresh but you can enjoy what seems like a brand-new deck. It's a great area for entertaining your friends and family in the summer time heat!
Mussio Painting did a wonderful job on the outside of our two-family condo building with attention to detail and quality work. Steve did everything we expected and more. He and his crew of workers made our condos look like new again, from rotten wood replacement to painting. Steve Mussio and his crew of workers are the best. We will use them for painting the interiors in the near future." -Ruth S.
Read more of our Reviews!
Let your local painters in Ypsilanti, Michigan bring your home to life! Now servicing the surrounding areas of Ann Arbor, Milan, Canton and Ypsilanti! Give us a call at (734) 995- 2646 today and get a free guaranteed estimate. Ask about our extended warranty and all of the services we offer