Brighton Master Painters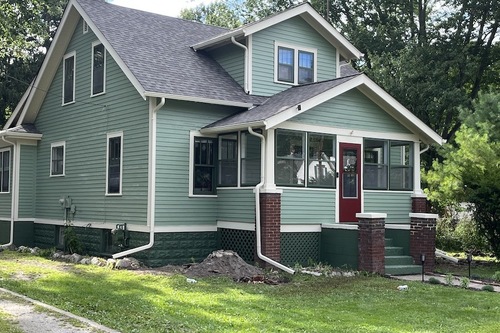 Do you have renovation plans for your home?
Wondering what common renovation mistakes to avoid?
Here are a few tips from our master painters serving Brighton, Michigan:
Fill in Stucco Cracks
Cracks in stucco are caused when the ground shifts, and as a result, so does your house. Don't attempt to fill these cracks with cement. You should hire a professional who can access the damage and find a proper solution that will last.
Getting Rid of Popcorn Ceilings
Popcorn ceilings can make your home look outdated. If you choose to scrape or sand your popcorn ceiling on your own, a rookie mistake is not wetting the surface enough, which can result in gouges in the ceiling. If gouges appear in your ceiling, you'll have to sand them down even further to ensure a smooth surface before painting.
Using the Wrong Type of Paint
There are so many kinds of paint, and it can be hard to know which type of paint is the right kind for your project. All paint finishes will give you a different final look, so it's important to know how you want your color to look once it dries!
Master Painters in Brighton, Michigan
It can be overwhelming taking on and completing a home improvement project. Attempting too much on your own can cost you in the end if you don't know what you're doing. Working with master painters serving the Brighton, Michigan area ensures all your home projects will be done right the first time!
Contact our team of master painters at (734)995-2646