Brighton Master Painters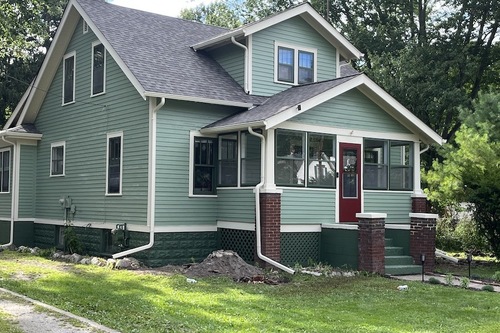 In need of a skilled painter for your Brighton home?
Are you considering a new paint scheme?
Afraid to climb a ladder? Is painting your home too big of a job?
At Mussio Painting, we offer your Brighton home a variety of services to fit all of your needs! We treat every home as if it was our own and do everything to make sure you're happy with the results. We offer more than just painting services. Our services include:
Exterior and Interior Painting/ Staining
Deck Cleaning, Staining, and Sealing
Wood Replacement and Gutter Replacement
Concrete Sealing and Staining
Power Washing
Window Restoration
Caulking, Interior and Exterior
Gutter Cleaning
Dry Wall Repair
Wallpaper Stripping
Color Consultation by Master Brighton Painters
Our skilled painters are fully insured, licensed, and ready to perform high quality work. The current crew has been working together for over sixteen years. We make sure our services provide 100% customer satisfaction by paying attention to the small details! Is choosing the perfect color for your home a hard decision to make? We've got you covered by offering a color consultation by our Brighton Master Painters for ease of mind. We're committed to working long hours to get the job done in a timely fashion and are dedicated to making your home look its very best!
"Steve and his wonderful team did a great job on our home which had been looking pretty brutal. They were very professional and polite and very very hard working. In fact I never caught them NOT working. Steve even built us a new deck step to replace the old crumbling dangerous one. They did all that Steve had promised and more, even cleaning up after themselves, which is pretty rare these days! I would definitely recommend Mussio Painting (already have) and use them again. Thank you guys, we love love love our beautiful home." - Kimberly M.
Read more of our REVIEWS!
Our team is here for all your home makeover needs. We offer a personalized experience and treat your home as if it our own. If you want to have your home ready to be shown off by the summer sun, we're prepared to help! Give our team a call today at (734) 995-2646 and get a free guaranteed estimate. Now servicing the surrounding areas of Ann Arbor, Milan, Canton and Ypsilanti!