Professional Ann Arbor Painters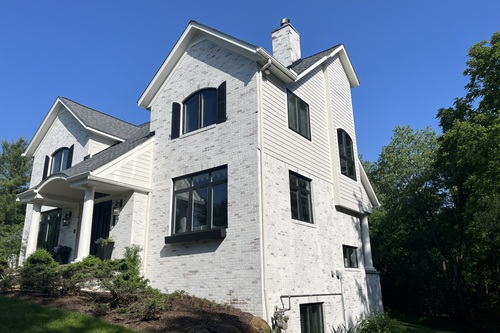 Are you in need of a skilled painter for your Ann Arbor home?
Are you considering making some design changes to your home?
At Mussio Painting, we our team offers services to fit all of your home's needs! We treat every home as if it was our own and do everything to make sure you're happy with the results.
We offer more than just painting services! Our services include:
Exterior and Interior Painting/ Staining
Deck Cleaning and Staining/ Sealing
Wood Replacement/ Gutter Replacement
Concrete Sealing/ Staining
Power Washing
Window Restoration
Caulking Interior/ Exterior
Gutter Cleaning
Dry Wall Repair
Wallpaper Stripping
Color Consultation by Master Ann Arbor Painters
Our skilled painters are fully insured, licensed, and ready to perform high-quality work. The current crew has been working together for over sixteen years! We make sure our services provide 100% customer satisfaction by paying attention to the small details! Is choosing the perfect color for your home a hard decision to make? We've got you covered by offering a color consultation by our Ann Arbor Painters. Our experienced team is committed to working long hours to get the job done in a timely fashion and are dedicated to making your home look its very best!
"Steve and his crew are true professionals. Amazing attention to detail and the quality of the work is first rate. They are also very skilled in making the necessary carpentry repairs if needed. I would recommend without hesitation!" -Debbie S.
Read more of our REVIEWS!
Painters in Ann Arbor Offer More for Your Home
Our team is here for all your home makeover needs. If you want to have your home ready to be shown off by the summer sun, give our team a call today at (734) 995-2646 and get a free guaranteed estimate.