Ann Arbor Master Painters Make the Dream A Reality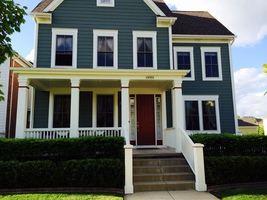 Are you having a difficult time finding Ann Arbor master painters?
Do you want high quality for a reasonable price?
Are you worried about the amount of time it will take for a professional painting company to paint your home?
We know how hard it can be to let someone in your home and take over. Some painting companies work as if they're on their own time, but they should be thinking about YOU, the customer.
YOU'RE the one spending money to get painting work done. YOU'RE the one who has to put your trust into a company to give you a high level of quality. Shouldn't you pick the real, qualified Ann Arbor master painters because they have the know how and give you the best results?
We aim to make your dreams a reality. If you want your living room to have multiple colors to add dimension, we can make that happen! If you want carefully matched colors, well-executed edges and smooth walls – our Ann Arbor master painters are the way to go. If you want your living room to look like it came out of "Martha Stewart Living" magazine, then so be it! What you want will be yours!
Steve Mussio, the owner, will personally meet you on your property to discuss your project needs, expectations, and concerns and give any suggestions at your request. He will also explain the project preparation, painting/staining options, and if necessary, any carpentry (wood replacement), along with answering your other questions before you receive a detailed bid.
Our Ann Arbor master painters have a reputation for having an eye for incredible detail. Our work is second to none!
We've worked with clients in Ann Arbor, Plymouth/Canton, Saline, Milan, Chelsea, Ypsilanti, Dexter and Manchester.
Call our Ann Arbor master painters today at (734) 995-2646. You won't regret it!