How Do Ann Arbor Painters Help Save You Time & Frustration?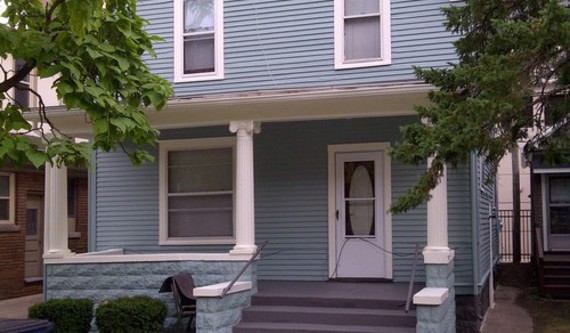 Are you thinking about painting the exterior of your home this summer?
Are you having trouble finding a reputable professional painting service?
Does the quality of work concern you?
If you answered "Yes!" to one or more of these questions, then we suggest you look no further than Mussio Painting. We're eager to prove that among Ann Arbor Painters, our attention to detail is second to none!
We hear from a lot of people like you who don't want to hire an amateur painting company. You're may be concerned not only about the quality of work, but also about the kind of people who will be in and around your home, and whether the process will go smoothly.
Why Should You Hire Mussio Ann Arbor Painters?
1. The owner is consistently onsite to ensure the job is being done to satisfy you 100%.
2. Our current crew has worked together for 17 years, so we know how to work efficiently which saves you time and frustration.
3. Our crew is professional – no tattoos, no smoking on site, clean-cut, and trustworthy.
4. We use only the best products that last the longest!
5. Our work ethic is second to none!
Our business relationships are extremely important to us, because they create comfort and confidence for YOU the customer. We take pride in all the projects we work on, so they get done in a timely manner.
Call the best Ann Arbor painters today at (734) 995-2646 to arrange an appointment with Steve Mussio, the owner. He will personally meet you on your property to discuss your project needs, expectations, and concerns and give any suggestions at your request. He will also explain the project preparation, painting/staining options, and if necessary, any carpentry (wood replacement), along with answering any of your other questions before you receive a detailed bid. We treat every home as if it were our own. That's how much we care!