Want to waste money? Ann Arbor Painting Contractors Suggest Hiring your neighbor's teenager to paint your house!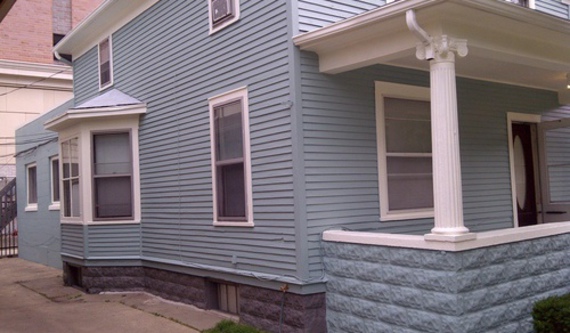 What makes a painting company good at what they do?
Most people will tell you that practice makes perfect!
We've been serving satisfied customers for 36 years. Our company was founded in 1984 by Bill Mussio. He had the goal of becoming one of the best Ann Arbor painting contractors and its surrounding areas.
We've worked with clients in Ann Arbor, Plymouth/Canton, Saline, Milan, Chelsea, Ypsilanti, Dexter and Manchester.
In 2003, Bill relocated to North Carolina and opened a Mussio Painting business there, while his younger brother Steve became the Michigan owner.
Our business relationships are extremely important to us, because they create comfort and confidence for you! We've accumulated many references and ratings that will confirm the excellent quality you'll receive from the best Ann Arbor painting contractors.
If you hire your neighbor's teenager to paint your house because you want to save money, he or she is most likely inexperienced, and the job will certainly take longer! In addition, chances are high they won't perform the necessary prep work which will lead to major problems.
You can avoid all the problems bad painters can cause by hiring the highest quality you can find in the painting business. We think Mussio Painting are the best Ann Arbor painting contractors. We treat every home as if it were our own!
Call us today at (734) 995-2646 to arrange an appointment with Steve. He will personally meet you on your property to discuss your project needs, expectations, and concerns and give any suggestions at your request. No job is too big or too small!