Want to Transform Your Home? Let Our Ann Arbor Residential Painting Company Come to the Rescue!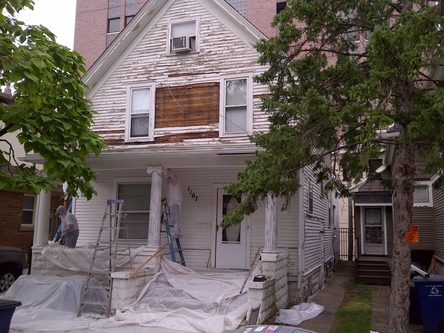 Is your house the only one on the block that looks run down?
Are you afraid that your neighbors are going to start bringing over paint samples?
Don't let this happen to you!
Painting your house can be a daunting task, but you don't have to do it yourself. You can hire the best painting service in Ann Arbor to do the work for you. Mussio Painting has impeccable skills and a high level of expertise in Ann Arbor residential painting.
Steve, the owner, is intense about perfection. He is consistently onsite, making sure the job gets done to ensure that you are 100-percent satisfied. We take a special interest in each job and often develop personal friendships along the way. We take pride in our customer's home, much like our own. That's how much we care!
Check out some of the before and after pictures we took of our Ann Arbor residential painting. Aren't the transformations impressive?
We don't just excel at Ann Arbor residential painting, we offer many more services like concrete staining and sealing, power washing, and deck staining, just to name a few. We'll even clean out your gutters! We know that cleaning out your gutters is one of the most unpleasant, but necessary, household jobs there is! Let us take care of it for you and spend your time some other way that you find more enjoyable.
Call Mussio Painting today at (734) 995-2646. You'll be amazed how our work will transform your home!