Tips for Picking the Best Bid on Interior Painting in Ann Arbor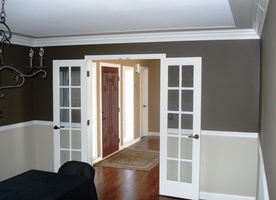 Prevent buyer's remorse by doing your research!
Know what you're getting before you sign on the dotted line. If it sounds too good to be true, it probably is. Save yourself the headache of knowing in advance what's included in your quote.
The go-to company for interior painting in Ann Arbor wants to ensure you get the most for your money. Because we're in the service business, gaining your trust is extremely important. We're known for two things: customer service and communication. Creating and maintaining business relationships are extremely important because they create comfort and confidence for YOU, the customer.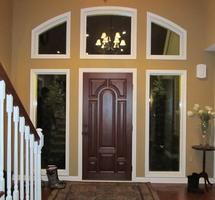 Details You Should Be Looking for in an Ann Arbor Interior Painting Quote
1. Cost of labor
2. Cost of materials
3. Prep time
4. Addresses problem areas
5. Number of coats needed
Do you think your quote is too high? Get a second opinion! It never hurts to get several quotes. That It allows you to lay out your options and look at the big picture.
If you want to make sure certain things get done, make sure they're in the proposed quote so you won't be disappointed in the finished product. It's crucial that you communicate because the professional you hire may or may not be aware of certain imperfections you definitely want fixed.
If You Want Great Results, Ann Arbor, Interior Painting is Best Left to the Experts
If you don't have the time or the ability to take on the task of painting the interior of your home, we have a team of highly trained professionals. Our current crew has worked together for 17 years. Our work ethic is second to none!
Call us today at (734) 995-2646 to arrange an appointment with Steve Mussio. He will personally meet you on your property to discuss your project needs, expectations, and concerns, and give any suggestions at your request. He will also explain the project preparation, painting/staining options, and if necessary, any carpentry (wood replacement), along with answering any of your other questions before you receive a detailed bid. We treat every home as if it were our own. That's how much we care!