The Best Colors to Sell Your Home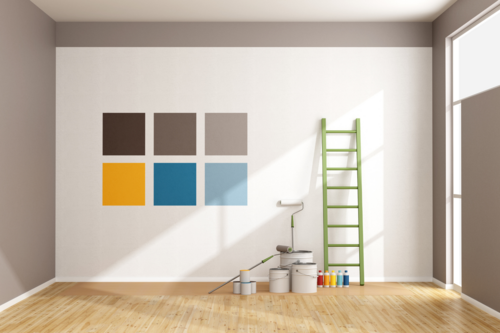 Do you want to know what paint colors attract home buyers?
Is your current color story all over the place?
A fresh coat of paint can take your house to the next level especially when you're trying to sell.
New paint will not only make your home look more expensive, but the smell of fresh paint also makes a good first impression when walking through a home.
What are the best colors for selling a home?
Light and airy neutral colors like white, beige, cream, and off-white make a room look bigger and more expensive. It's best to avoid colors loud or aggressive colors when trying to sell a home. Pink, bright green, and bright yellow often decrease interest in a home and have a negative effect on prospective offers.
Why are neutral colors best for selling a home?
Neutral colors make it easier for potential buyers to picture themselves living in your home. Neutral-toned colors go with just about any style of decor and most home buyers don't want to paint their newly purchased home, so already having a neutral color on the walls may positively influence their decision.
Should I repaint the whole house before listing?
Small rooms can appear larger when you paint them a lighter color, which is a bonus when trying to maximize the value of your home. If you don't have the time to repaint your home, prioritize your kitchen, bathrooms, and entryways; these rooms are often the key focus of a prospective home buyer.
Professional House Painters in Ann Arbor Can Help You Sell
Do you need help selling your home?
Working with professional house painters in Ann Arbor makes the pains of selling your home bearable. Our experienced painters provide interior and exterior painting services that help boost your home value and sell faster. Contact our team today at (734)995-2646 to help improve your home.