Improve the Look of Your Home with Curb Appeal!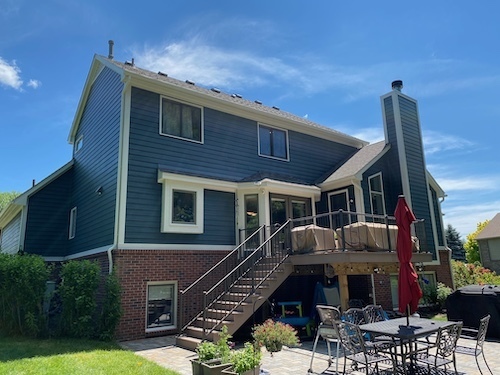 Is the front of your house unsightly?
Does your curb appeal need some help?
Are you thinking of selling your home? Curb appeal is something you should definitely consider.
It can be a daunting task to envision way to improve the curb appeal for your home. Mussio Painting can help you with these tips to bring your home from drab to fab with just a little thought and elbow grease:
Paint your whole exterior – this will instantly make your home look shiny and brand new. Call professional painters in Ann Arbor to get the job done!
Paint your trim and accents – If painting your home seems too large a task, transform the look of your home by painting your front door with a pop of color.
Upgrade your lighting features – new lighting can create a welcoming look and feel to your yard at night.
Focus on the little details – paint your mailbox, update house numbers, add a cute doormat
Add color to your flower beds – spread fresh mulch, fill with fresh flowers, or cute planters.
Keep your lawn tidy! – a well-manicured lawn goes a long way to making your home look put together.
Power wash – dirt and grime build up on siding, windows, and gutters. You can rent a power washer or hire professionals at Mussio Painting to power wash for you.
Get Your Project Competed On-Time & On Budget!
Our business relationships are extremely important to us, because they create comfort and confidence for YOU the customer. We take pride in all the projects we work on, so they get done in a timely manner.
Contact Expert Professional Painters in Ann Arbor to Get the Job Done!
To schedule your free estimate – or talk to one of our experts – call us today at 734-995-2646. Our expert professional painters in Ann Arbor provide many references who will confirm the excellent quality you'll receive. You'll be amazed how our work will transform your home!