How to Choose an Interior Color Scheme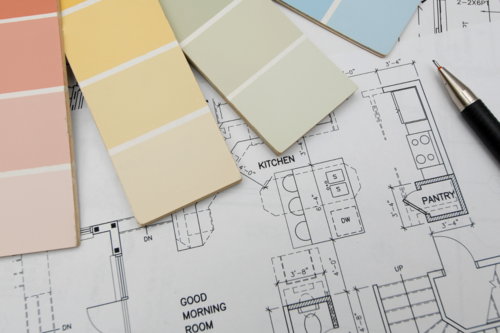 Do you need help coming up with color options for rooms in your home?
Did you discover a great swatch, but find the color looks different in the room when you test it?
If you're hung up on a color scheme and questioning whether it's suitable for your room, a professional painting company in Ann Arbor can help you make the best choice.
Things to Consider When Picking Your Color Scheme:
Color Tones
Test your colors with paint swatches and fabrics. Try painting small areas on the walls to help visualize how the color will look in the room. When you paint test areas, check out your other rooms and how they connect to ensure they flow cohesively.
Lighting
Lighting reflects and deflects color, changing how it's perceived throughout the day. To best judge the true color of a room, try viewing your color swatch or sample area when the room is at its brightest. Viewing your color swatch at the beginning or end of the day may add value that isn't really there.
Commitment
Do you really love a color, but aren't sure if you want to put it on your walls?
If you're unsure how committed you are to a certain color, try adding it to your room in different ways. Rugs, decor, and furniture are a great way to test how committed you are to this change. If you still love the color a few months later, try painting an accent wall and go from there!
Separate Your Spaces
The upstairs and downstairs of your home are two different areas and should be treated as such when planning your design. Painting hallways a soft or neutral color helps cushion the variation from room to room. Keeping tones in consideration when planning your approach will help to keep your home cohesive and colorful.
Pick the Right Color with a Painting Company Ann Arbor
Do you not have time to test your color options?
If you don't have time to view paint swatches at different times of day, working with a team of professionals can complete your painting project in half the time it would take to do it yourself!
Contact our team of experienced painters at (734)995-2646 for your next big project!
Real Results
"Professional and Personal! Working with Steve Mussio and his Team was one of the best experiences my husband and I have had in years! From the quality of the work to the fun that Steve and the team had during their work with us, to the shouts now familiar" Painter in the House" to let us know when they needed to enter to move something in the process, we enjoyed working with all members of the team as they created the exact painting/staining job on our custom cedar home."
-JET, Google Reviewer.