3 Ways Painting Companies in Ann Arbor Could Leave You Needing a Lawyer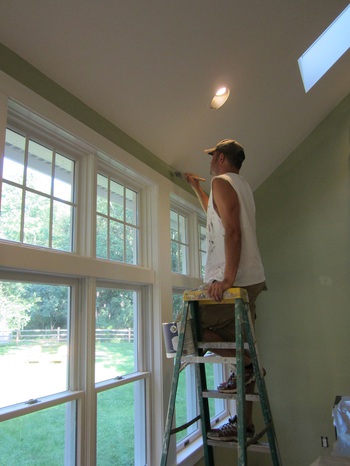 Are you looking for an Ann Arbor painter?
Don't get ripped off! To protect yourself, make sure they're fully insured and licensed before they start the job.
Shady painting companies in Ann Arbor can take advantage of you if you're not careful. You might find yourself with a painter who:
1. Takes the money and runs
2. Doesn't finish the job
3. Leaves a bad paint job behind
If you've never heard of the contractor, it pays to check him or her out. Having an established customer fan base is important. On Google you'll be able to find real people who give a star rating after using your contractor's service.
If the painting company you hired fails to make corrections so you're completely satisfied, it may make sense to contact an attorney. They may have the authority to track down the crooks who took advantage of you. You don't want to spend good money on exterior and interior painting without a guarantee that you're getting high quality.
We provide many references that will confirm the excellent quality you'll receive from one of Ann Arbor's top painting companies in town. We've been in business for 36 years! Our path to success is based on being laser focused on incredible detail. If you're not completely satisfied with the job, Steve Mussio, the owner will make sure they make it right.
Call Mussio Painting company in Ann Arbor today at (734) 995-2646. You'll be amazed how our work will transform your home!