7 Ann Arbor Exterior Painting Tips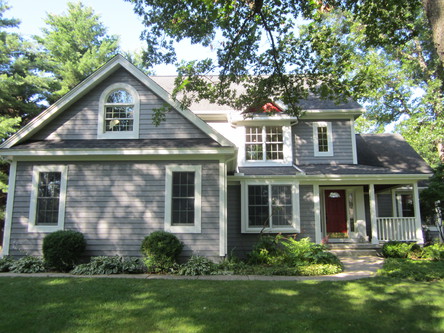 Do you know all there is to know about Ann Arbor exterior painting techniques?
Are you worried that if you paint your house, it won't last?
Don't worry! You're not alone when it comes to fearing the worst outcomes of doing home repairs on your own. If you don't have the time to do it yourself, our experienced Ann Arbor exterior painting contractors are "second to none" in the business when it comes to perfection.
If you absolutely want to paint your house yourself, there are a few things you should know. According to Benjamin Moore, "use the following exterior house painting tips and tricks to help make your next home improvement project easier.
Start painting on the side of the house that will remain in the shade until you finish.
Work from the top down.
Paint clapboard surfaces side-to-side to minimize lap marks.
Begin painting clapboard siding where two boards overlap.
Wrap your paint brushes, rollers, and trays in plastic to keep paint from hardening when you take a break.
Refrain from painting in temperatures below 50 degrees
Avoid threatening weather
If you want to paint your house and ensure that it gets done right the first time, hire one of the expert Ann Arbor exterior painting companies, like Mussio Painting. We provide many references that will confirm the excellent quality you'll receive from our expert Ann Arbor exterior painting contractors. We've been in business for 36 years! Our path to success is based on being laser focused on incredible detail.
Steve, the owner, is intense about perfection. He is consistently onsite, making sure the job gets done to ensure you're 100-percent satisfied. We take a special interest in each job and often develop personal friendships along the way. We take pride in our customer's home, much like our own. That's how much we care! Call 734-995-2646 today!