Let Your Local Painters in Ann Arbor Achieve the Home of Your Dreams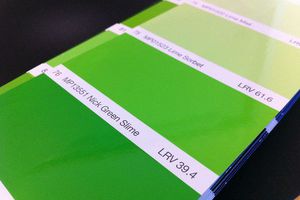 Are you having a difficult time choosing a paint color?
Don't be stressed out, think of it as an adventure!
As your Local painters in Ann Arbor, we realize how difficult it can be to make a decision on a paint color. That's why we suggest starting out in a small area such as an accent wall or hallway. You don't want to finish painting an entire living room area and realize you chose the wrong color scheme, do you? What a nightmare that would be!
There are many things to consider when choosing the right color, including:
Researching interior design trends
Envisioning what activity will be in each room, and what energy level is appropriate. Thinking about warm color (yellows, orange) and cool color (blue, green) options
Thinking about transitions from one room to the next
Considering what furniture and window treatments you have and what will complement them
Call the best local painters in Ann Arbor today at (734) 995-2646 to arrange an appointment with Steve Mussio. He will personally meet you on your property to discuss your project needs, expectations, and concerns and give any suggestions at your request. No job is too big or too small for the best local painters in Ann Arbor!