Stand Out with Color Trends for Your Ann Arbor Home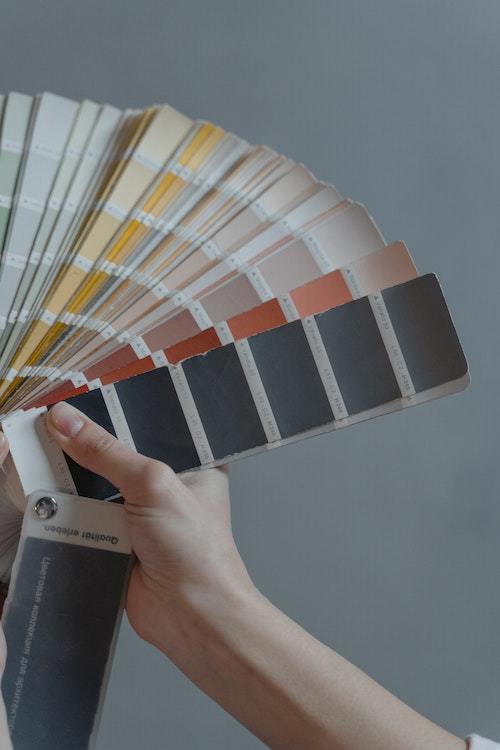 There's no right answer for picking the right color to paint your house. Trends change, and so can your taste! When Mussio Painting started in Ann Arbor 35 years ago, we were painting over some super patriotic color schemes from the bicentennial in 1976. If you're ready to paint your house now and want to love the result for a long time, we can help you make a good decision.
Whether you're a new homeowner wanting to show your style or freshen up your space, take your time. Do some research on what's popular now and what will make you happy for years. A well-done exterior paint job will last about 15 years. Consider the things around your house that won't change. Is your house surrounded by trees or close to other houses? Do you have a busy flower garden or do you keep it simple? How much of your roof is visible from the street? What color is it? We can help you get started with some tips, or help you narrow down your options. We've been keeping up with trends, styles, and products in Ann Arbor for decades.
If you're looking for modern and contemporary colors, right now you'll be looking at muted, rich shades. Trends that we could call complex and subtle: dusty apricot, green-gray, lilac-rose are in right now. These beautiful colors will change a bit each season in Ann Arbor. A rose shade will look cheerful on a dreary winter day and look like a part of the garden in the summer. A cool gray will look great against a blue sky or next to evergreen trees. Grays have been extremely popular for several years and there are dozens to choose from. Everything from ash to charcoal and with undertones from cool to warm. The experts at Mussio can tell you which grays would work best for your space.
Think about the architecture of your house. A lot of Ann Arbor houses are traditional foursquare or Colonials. Square and solid houses with simple trim. This is a style that you can do anything with. You can go bright and fun or keep it traditional. Bright paint colors would fade quickly, but new formulations, like the Benjamin Moore products preferred by Mussio Painting, keep their color better and last longer.
If you have a Victorian or a house with lots of fun architectural features, you have options. You'll be on trend if you go retro and use the natural colors that were popular when your house was originally built. Mossy greens, maroons, and creams are all house paint colors that were popular in the 1890s. Modern trends for Victorian homes include lots of color. A palette of four or more colors emphasizes the decorative nature of this style. Consider three colors that are close together on the color wheel, and one complementary. For example, choose a goldenrod, cream, and rose, with a purple accent.
If you have a brick or part brick façade, the trim color is what you should focus on. Choose a cream over a white for trim. High contrast makes your brick look garish. Black shutters and doors are a classic choice for a brick house but recent trends show a dark blue which is a sophisticated look.
A fresh coat of paint on your house is a solid investment. A new color looks great and the paint protects your house and window frames from weather. You'll love walking up the block and being proud of your house. Don't forget your front door! A fresh coat of paint on the front door is like putting a bow on a baby; it says somebody loves me. Show your house some love and call Mussio Painting for residential painting in Ann Arbor at (734) 995-2646 to arrange an appointment with Steve Mussio.