What Separates Mussio Residential Painting From All The Rest? Quality!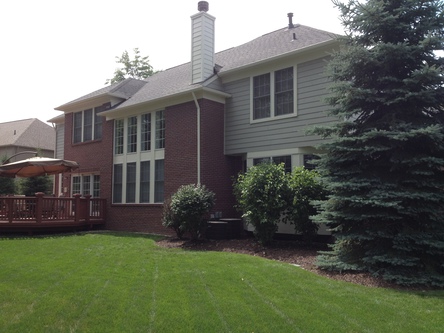 Do you want to hire a painter with experience?
Do you want people to drive by your house and wish they lived there?
Do you want step up your design game?
Envision a beautiful home that your neighbors will envy. If you want to impress people with your home, getting a fresh coat of paint is a great way to start!
We don't mean to toot our own horn, but ... toot toot! We're "Second to None" in the business when it comes to quality for residential painting in Ann Arbor and the surrounding areas!
Hear from some of our real customers:
"Only the perfect job was good enough for Steve and his group and on several occasions went beyond call of duty. Our home looks beautiful and we regularly get comments from friends and visitors," says Johannes K.
"Amazed at the job Steve and his crew did on our house. After almost a 6 months of interviewing painters we decided on Mussio Painting both for price and scheduling, and we couldn't be happier, our 100 year old house looks brand new. I would recommend them highly," says Michelle A.
"The Mussio Painting team is a well-oiled machine that is hitting on all cylinders when they arrive to start work on your home. You will be impressed by the attention to detail that each and every crew member brings to your investment and in addition, you'll be amazed by the little things Steve's crew will do on the job but won't place it on the invoice(it's called value added!)," says J. Maize.
Learn More About Residential Painting in Ann Arbor!
Call us today at (734) 995-2646 to arrange an appointment with Steve Mussio. He will personally meet you on your property to discuss your project needs, expectations, and concerns, and give any suggestions at your request. He will also explain the project preparation, painting/staining options, and if necessary, any carpentry (wood replacement), along with answering any of your other questions before you receive a detailed bid. You'll be amazed how our work will transform your home!