Painting Colors for Different Lighting in Your Home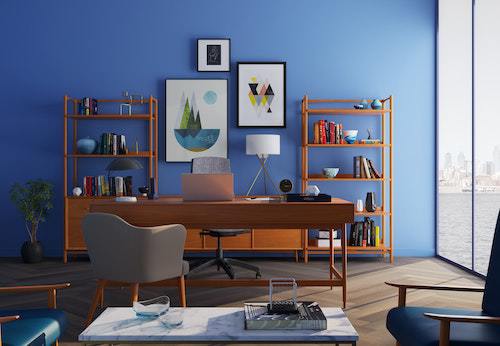 Having a hard time picking out a color for a room with a lot of light?
Did you discover a great swatch but find that the color looks different in the room when you test it?
Do you need help picking out the right color?
According to HGTV, "With so many options to choose from, nailing down just the right hue can be tough. To make the selection process easier, it's smart to test out several paint colors along one wall and live with them for a few days, noting how they look both day and night. Label the painted swatches with painter's tape so you'll remember which color you liked best."
Light can actually make a huge difference in how a color can look in your room. The professionals at Mussio Painting can make recommendations based on the type of lighting you have in each room.
Natural lighting – If you spend a lot of time if this room, you should pick a brighter color without having to rely on natural light to make it a brighter space.
North facing rooms – Light in these rooms tend to make color look duller. Choose grey, blue, green or lavender because these colors have a darker undertone.
South facing rooms – Take advantage of this light! Pick lighter tones to amplify the color. Dark colors are also a good choice here, but the shade may need to be adjust to work.
West facing rooms – You'll want to choose a color to balance the gray morning light or the warm afternoon light.
East facing rooms – These rooms get the glow of morning light and get dark throughout the day. Cool colors will look their best in the morning, while warmer tones look better later in the day. You'll want to pick a good in-between color.
Artificial lighting – If you spend a lot of time in this room, you'll want to choose a paint color that works best for the type of light in that room. However, not all artificial light is the same, so you'll want to think about which kind of bulbs you use in each room.
Fluorescent lighting – This light gives off a blue tint that works well with cooler colors like blue and green.
Halogen lighting – This light gives off a white light which offers no change to the appearance of colors.
Incandescent lighting – This light gives off a warmer tone with yellow or amber undertones. As a result, this can enhance warmer colors like red, orange or yellow making them appear brighter.
Residential Painting in Ann Arbor!
We don't just excel at residential painting in Ann Arbor, we offer many services that keep your home looking new. Other services include: concrete staining and sealing, power washing, and deck staining. We'll even clean out your gutters!
Leave it to professional local painters in Ann Arbor!
Avoid the headache and call Mussio Painting for residential painting for your Ann Arbor home. We handle all projects big and small! We treat every home as our own and guarantee your satisfaction with our work. Give us a call today to discuss your project