Expert Tips for Choosing the Perfect Paint Color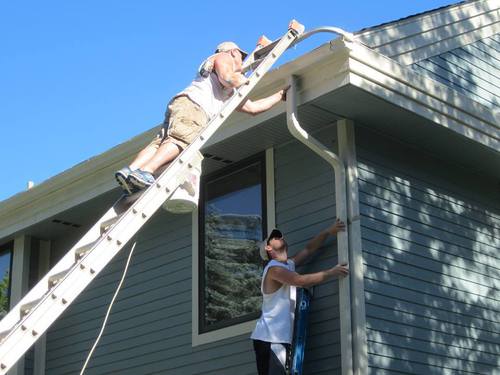 Are you having trouble finding the perfect color for your kitchen, bedroom, or bathroom?
Are you going for a more modern look?
Are you looking for something trendy?
Here are a few tips to choose the perfect paint color for your home:
Try samples
View swatches in natural light
Live with the colors
Customize colors by adding more white or black to make an existing color lighter or darker
Color your ceiling
According to HGTV, "With so many options to choose from, nailing down just the right hue can be tough. To make the selection process easier, it's smart to test out several paint colors along one wall and live with them for a few days, noting how they look both day and night. Label the painted swatches with painter's tape so you'll remember which color you liked best."
Still need more help choosing a color? Read our Color Trends for 2018 blog posts.
Our quality of standards and work ethic is second to none! If you're not completely satisfied with the job, our owner, Steve Mussio, will make sure we make it right. We offer a 3-year warranty to ensure customer satisfaction!
Leave it to professional local painters in Ann Arbor!
It can be exciting to take on and complete a home improvement project. It can also be overwhelming. Attempting too much without professional help can really cost you in the end.
Avoid the headache and call local painters in Ann Arbor at Mussio Painting for projects big and small. We treat every home as our own and guarantee your satisfaction with our work. Give us a call today to discuss your projec