Professional Local Painters in Ann Arbor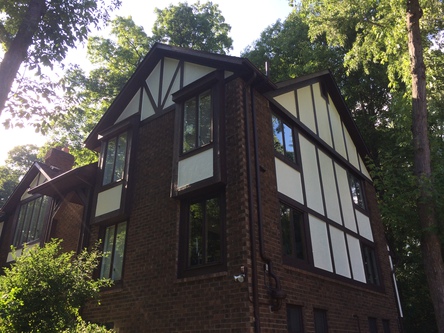 Are you looking for local painters in Ann Arbor or the surrounding areas?
Do you want a knowledgeable painter who is also skilled and professional?
Do you need references? We've got em'!
Remodeling your home can be a frustrating process that can consume a lot of your free time and energy. If you find yourself too busy to paint your home, hire a professional!
At Mussio Painting, we've got you covered! We offer many painting services in Ann Arbor, including:
• Exterior and Interior Painting / Staining
• Deck Cleaning and Staining / Sealing
• Wood Replacement / Gutter Replacement
• Concrete Sealing / Staining
• Power Washing
• Window Restoration
• Caulking Interior / Exterior
• Gutter Cleaning
• Dry Wall Repair
• Wallpaper Stripping
• Color Consultation
"I'm amazed at the job Steve and his crew did on our house! After almost 6 months of interviewing various painters we decided on Mussio Painting ultimately because of their detailed bid and schedule. We couldn't be happier! Our 100 year old house looks brand new! I would recommend them highly."
"Through the process of lead abatement, power washing, and finally caulking and painting, Steve was more than happy to answer my many questions. Their attention to detail is outstanding -- the gutters, cables, and various utility boxes were matched perfectly. It was such a pleasant surprise! The crew was very courteous and friendly. We really appreciate the work he and his team did," says Michelle Abram.
If you're in the Ann Arbor area and would like a free evaluation and estimate for interior painting, exterior painting, deck refinishing, drywall repair, or anything else your home might need, please contact local painters in Ann Arbor at 734-995-2646. You won't regret it!