How to Find the Best Ann Arbor Painting Companies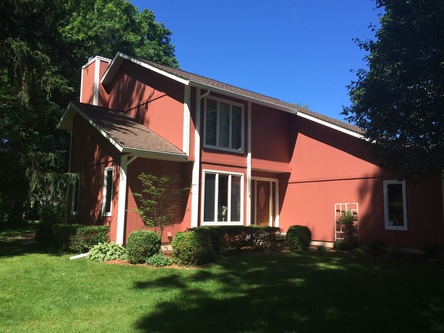 Don't want a contractor to just slap some paint on the walls and call it a day?
Are you wondering if you're finding the best Ann Arbor painting companies in your area?
Here's how to know you're signing the right contract and getting your money's worth:
1. Do they have reviews?
2. Do they have references?
3. What is each contractor's process?
4. Do they have liability insurance?
5. Do they offer quality products?
6. How many years of experience do they have?
To know for sure you're getting the right deal for the quality you're looking for, make sure you receive a couple of detailed bids to choose from.
We provide many references that will confirm the excellent quality you'll receive from one of Ann Arbor's top painting companies in town. Our path to success is based on being laser focused on incredible detail. If you're not completely satisfied with the job, Steve Mussio, the owner will make sure they make it right.
Call us today at (734) 995-2646 to arrange an appointment with Steve Mussio. He'll personally meet with you to discuss your project needs, expectations, and concerns. Steve has been in the painting business for 36 years and can offer you an experienced and professional recommendation. We treat every home as if it were our own. That's how much we care!