Make An Entrance: Let Your Local Painters in Ann Arbor Bring Your Hallway to Life!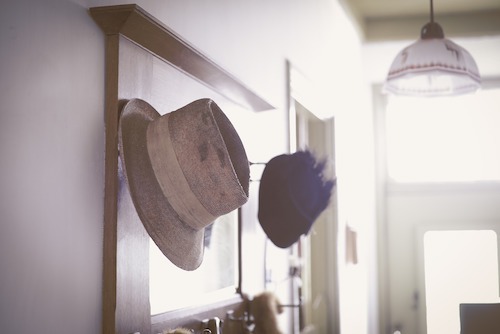 When was the last time you styled your hallway?
Ever thought of how your hallway can influence the rest of your home?
Although hallways are one of the most used spaces in a house, they're often overlooked. It's the first place your visitors will see, so it's important to make a bold but welcoming statement. Just because people don't spend a lot of time in these spaces doesn't mean your hallway has to be boring!
The trick to making the most of your hallway is choosing the right color for the type of space it is. Here's how Mussio Painting, your local painters in Ann Arbor can help you achieve your dream hallway:
Entryways:

Because doors and windows provide natural light, don't be afraid to play with darker, bolder colors!

Dark Hallways:

Use more saturated colors with lower levels of black in the base. Warm toned neutrals, soft grays, and powder blues are perfect!

No Windows:

With limited natural light, lighter shades of blue or green help create a brighter space.

Small/Narrow Hallways:

Lighter tones, such as soft grays and warmer beige, will open up your space and make the area feel bigger.
Your local painters in Ann Arbor have two priorities: customer service and project performance. We believe communication is key; not only will we meet you on your property to discuss your project needs, expectations, and concerns, but we'll also explain project preparation, painting/staining options, and answer any questions you have. With customer satisfaction in mind, we treat your home as ours.
How do I find the perfect paint color for my hallway?
To ease the color selection process, we suggest testing several paint colors on your walls. Some other tips include: trying samples, viewing swatches in different light, living with the colors, customizing colors, and coloring your ceiling.
What's included in a hallway paint estimate?
Mussio's team of local painters in Ann Arbor is well-known for their incredible detail – even when we give you an estimate! We'll be sure your estimate includes: the size of your hallway, textured or un-textured walls, estimated job time, and any carpentry that may be needed. You can request your free estimate here.
Contact the Best Local Painters in Ann Arbor to Get the Job Done!
Don't just take our word for it! Our client, Jan P., said, "Thank you so much for such an excellent job. I greatly appreciate your dedication to excelling in your work; you exceeded my expectations in every way."
A warm and welcoming hallway is not out of reach! If you're thinking about designing your hallway, or have questions on how to use your space, give us a call at 734-995-2646- we'd love to hear from you!