How to Paint High Ceilings in Your Ann Arbor Home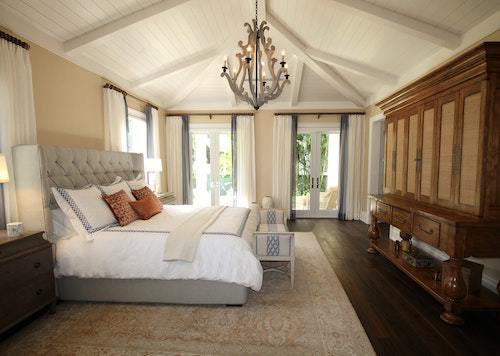 Does the interior of your home need a refresh?
Do you have high ceilings?
Are you wondering how you can get smooth clean lines way up there near your high ceiling?
Before you start painting you should prep the room including moving out as much furniture as possible, covering larger pieces of furniture with plastic and spreading drop cloths across the floor. This will help prevent splatter over all your pretty furniture and avoid a mess to clean up when you're done.
What equipment do I need?
First, determine how big a space you have. Do you need a ladder or scaffolding? You need to be able to reach the edges of your ceiling with a paint brush for finishing touches.
You may want to consider a sprayer or a long handle for your roller to make it easier on yourself. If your space is exceptionally high and you want to make sure your room is painted professionally, consider hiring expert residential painters in Ann Arbor to help.
In most homes, you can apply your top coat right away, without adding a primer first. This should be done with a roller while up on a ladder or scaffolding. This will give you more control than standing on the ground with the long roller. It's especially important when you're painting around the edges, as this area involves careful, detailed work to get a clean finish.
For Great Results, Choose the Experts for Residential Painting in Ann Arbor
If you don't have the time or the ability to take on the task of painting the interior of your home, we have a team of highly trained professionals. Our current crew has worked together for 17 years. Our work ethic is second to none!