Make Your Home a Calming Sanctuary with Less Clutter!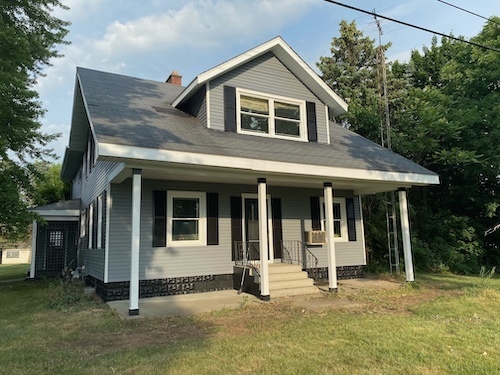 You're lucky if you have a home full of things that make you happy. But if you feel like all you see when you look around is "stuff," and you spend too much time moving your stuff, cleaning your stuff, and finding room for your stuff, it may be time for less stuff!
Don't take on too much at once. Start with one room, or one category, like clothes. In Ann Arbor, most of us have lots of seasonal clothes. Try taking out all the clothes you're not wearing this season and start sorting. In the summer, get out all your parkas, wool socks, flannel shirts and long sleeve tees. Make categories for your clothes like "Rags," "Donate" and "Sell."
Any clothing that's stained or torn can become cleaning rags or get donated to a textile donation center. Usable clothes that don't fit or that you don't wear anymore can be donated to the Salvation Army or another charity. Wash them first! If you have specialty clothing like ski boots or pristine basketball sneakers, you can sell them through online sites.
You'll probably have a much smaller pile of stuff left over to keep. Before you return clothes to your closet, take a look at that space. This could be a good time to patch holes, repair scuffs and repaint. Fresh white paint helps you see your clothes better and a clean, tidy closet will make you feel more like a grown up. Get enough paint for your other storage areas, too. We can help you estimate how much you'll need and make quick work out of painting your home.
If it's a kids' room, consider gloss or semi-gloss paint that's easy to clean. Add lighting if you need to see everything you own more clearly. There are many options for stick up lights that don't need to be connected to household electricity. Don't overlook the inside of closet doors – that might be a good place for pop of color. If you need new storage options, this is the time to get them.
Clothes are stowed out of sight most of the time (in our dreams, the laundry is done all the time, too, right?). But what about things that are always on display? If you have built-ins, congratulations! Everyone loves good looking bookcases and glass-front cabinets. The trick to making them look great is to leave strategic open space. You can start by getting everything off the shelves. Clean the unfinished wood or paint as needed. Books you'll never read again can be donated to the public library.
You probably have both books and art objects on your shelves. Start with your decorative pieces. Recycle or re-use old vases that you're just storing on your bookshelves. If you're a collector, consider displaying just a few pieces at a time. You can change them out from time to time so that you always have something new to enjoy. Instead of arranging a ton of small photos, try framing a few of your favorite photos together in one collage.
Next, sort your books. Some people love to see their books sorted by spine color and that makes for a charming display. Have a look at all the objects on your coffee table, mantel, or end tables. Only return the items that you want to see and use every day. Find attractive storage for little things – like a basket for remotes and reading glasses. Make a tidy re-charging station to manage phones and tablets. Hiding wires can make a house look much less cluttered. You can make cords less visible with decorative cord tape that matches your wall color.
When you're done with the stuff you can see, and if you're still full of de-cluttering zeal, attack your closed storage areas: the pantry, the coat closet, the linen closet. These are areas that are always in use and are probably overdue for a paint job.
If you love ALL your stuff and you want to keep it, you're in good company. Maximalism and boho chic are your style and you can embrace it. You can use wall color to bring attention to your decor. Light walls will let accessories and decorations take center stage. Dark walls can make for cozy spaces where your favorite things create the atmosphere. We have recommendations for colors that will suit your style. Call Steve Mussio for professional painters for your Ann Arbor home at (734) 995-2646.