Exterior Painting Warranties Available!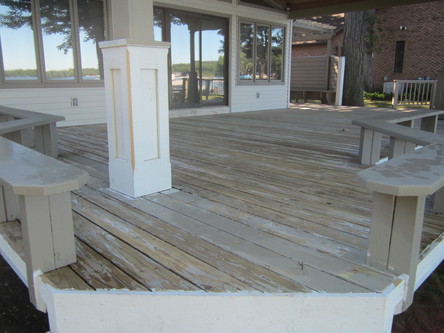 Are you worried about a warranty expiring?
Are you worried your investment won't last?
Do you want to avoid spending a lot of money on an exterior paint job?
As the saying goes, "you get what you pay for!" Our quality standards and work ethic is second to none! If you're not completely satisfied with the job, our owner, Steve Mussio, will make sure we make it right. We offer a 3-year exterior painting warranty to ensure customer satisfaction!
Get the Mussio Painting Advantage from the owner himself:
I work alongside my crew, so I'm on the job site 24/ hours a day.
34 years painting experience as Ann Arbor Painters.
Lead Abatement Certified.
We only use the highest quality products from Anderson Paint Company.
Transparent bids (no hidden costs).
Clean, neat and professional with open communication and dialogue.
Respectful to your family and home. Clean up daily.
We're committed to working long hours to complete the job in a timely fashion.
The crew is large and experienced; 16 years working together as a team.
Fully insured and licensed local painters.
Many references available!
Professional Local Painters in Ann Arbor
Contact the best local painters in Ann Arbor, Mussio Painting! We provide many references who will confirm the excellent quality you'll receive from one of Ann Arbor's top painting companies. Our path to success is based on being laser focused on incredible detail.
"Excellent does not properly describe the work Steve, Ron and the crew did for us. Superb? Fantastic? Perfection? Words do not do their work justice."
Josie, Ann Arbor
"Mussio Painting was fantastic! The owner was professional and friendly, with a hardworking and thorough crew. They delivered a gorgeous end result!"
Jen, Ann Arbor
"Mussio Painting did a wonderful job on the outside of our two-family condo building with attention to detail and quality work. Steve did everything we expected and more!"
Ruth, Ann Arbor
Experience the Difference: Get the Mussio Painting Advantage Today!
Call Mussio Painting in Ann Arbor today at (734) 995-2646. You'll be amazed how our work will transform your home!