Local Painting in Ann Arbor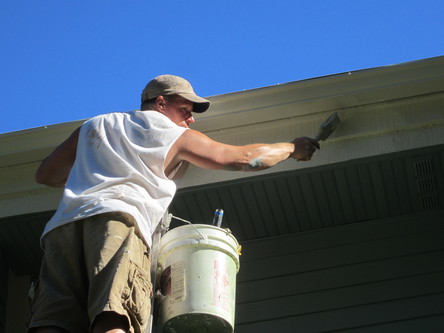 Are you looking for local painting services?
Is your home too big to paint all on your own?
Are you worried about cost?
At Mussio Painting, our path to success is based on being laser focused on incredible detail. We realize your property is one of the largest investments you'll make in your lifetime. Because we're in the service business, gaining your trust is extremely important. Mussio Painting is known for two things: customer service and project performance. If you're not completely satisfied with the job, Steve Mussio, the owner will make sure the job is done right!
Services for Local Painting in Ann Arbor:
• Exterior and Interior Painting / Staining
• Deck Cleaning and Staining / Sealing
• Wood Replacement / Gutter Replacement
• Concrete Sealing / Staining
• Power Washing
• Window Restoration
• Caulking Interior / Exterior
• Gutter Cleaning
• Dry Wall Repair
• Wallpaper Stripping
• Color Consultation by Ann Arbor Master Painters
Why Hire a Company for Local Painting in Ann Arbor?

If you'd rather not go to the trouble of painting your own house, consider hiring a professional. Imagine how you'll feel when the job gets done right the first time! You won't have to worry about a thing! We'll do everything from drywall repair to caulking around the edges.

If you're in the Ann Arbor area and would like a free evaluation and estimate for your interior and/ or exterior painting, drywall repair, or anything else your home might need, please contact our local painting company in Ann Arbor at 734-995-2646.