What You Should Know When Getting a Paint Estimate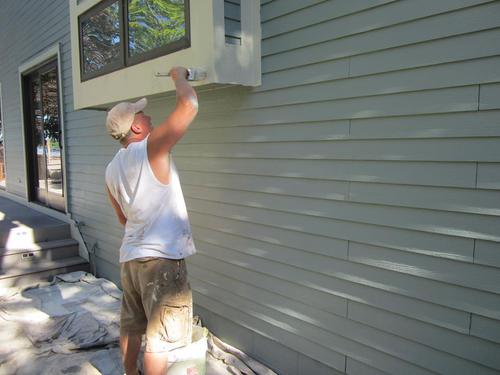 What are factors contractors consider when giving you a painting estimate?
Do you know what to look for in an estimate?
Are you afraid of being overcharged?
Contracting for painting work on your home can be scary, especially if you're a first-time homeowner. At Mussio Painting, our Ann Arbor painters are laser focused on incredible detail! We recommend getting an estimate that details the following:
Size of room(s): it will take longer to cover a large room than a small room, resulting in higher labor costs in addition to more supplies and time needed.
Textured walls: textured walls adds more surface area, even though it doesn't increase square footage, so you need more paint for coverage.
Speed: speed can figure into your final cost, but time can be difficult to estimate. If you go with an experienced contractor, keep in mind that being thorough is important to ensure quality.
Multiple rooms or your whole house: costs may vary based on the differences in color, gloss and room size.
Carpentry: if woodwork needs to be rebuilt, that will be figured into your estimate.
Ann Arbor Painters You Can Trust!
We've been in business for 36 years, serving satisfied customers in Ann Arbor, Plymouth, Saline, Canton, Milan, Chelsea, Dexter, Manchester and Ypsilanti.
"Excellent does not properly describe the work Steve, Ron and the crew did for us. Superb? Fantastic? Perfection? Words do not do their work justice.

Mussio Painting turned our poor, beat down home into a palace. Steve is a joy to work with and his team is made up of some of the nicest, hardest working individuals you will ever meet.

If you need painting or other work done to your home or deck, put yourself in Steve Mussio's hands, you will not regret it."
Josie, Ann Arbor
Experience the Difference: Get the Mussio Painting Advantage Today!
Call Mussio Painting today at (734) 995-2646. You'll be amazed how our work will transform your home! Steve Mussio will personally meet you on your property to discuss your project needs, expectations, and concerns, and give any suggestions at your request. He will also explain the project preparation, painting/staining options, and if necessary, any carpentry (wood replacement), along with answering any of your other questions before you receive a detailed bid.