Get to Know Your Paint Rollers!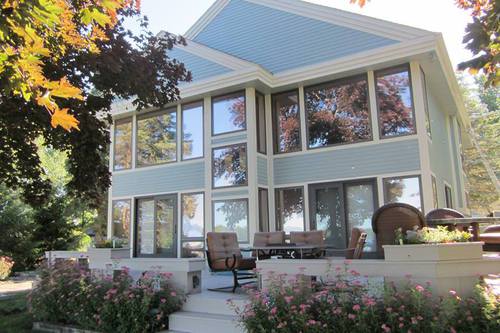 Starting a spring painting project?
Do you know everything there is to know about picking the right tools?
Are you having trouble determining the right paint roller?
With so many options, even the task of picking out your tools can be overwhelming!
According to HGTV, here's how to know which paint roller best suits your needs:
1. Knit Synthetic paint rollers are best for drywall or plaster. This kind of roller—the classic go-to—applies paint without leaving lint behind.
2. Microfiber paint rollers are best for drywall or plaster. Soft, tiny fibers create a smoother finish than a knit synthetic. This type is a little trickier to use—go over a spot too many times and it could pull paint off the wall.
3. Textured paint rollers are ideal for all wall types. This type of roller looks like a sea sponge, giving your walls a dappled, antiqued effect. Paint a base coat with a regular roller, then use this one to put another color on top.
4. Foam paint rollers are best for smooth surfaces, like furniture or flat doors. High-density foam glides evenly over surfaces with no fuzzy residue. These come in many different lengths.
5. Heavy Duty paint rollers are best for rough surfaces like brick and stucco. Their long, durable synthetic fibers soak up more paint than a standard roller so they it can get into the crevices of uneven walls.
6. Corner paint rollers are ideal for molding and corners. These compact foam wheels are just the right size for cleanly painting corners. You can also roll them along the spot where molding meets the wall.
Best rule of thumb? A roller's nap is the length of its fibers. For most walls, a 3/8-inch nap will produce the best results.
Still Have Questions?
We have answers! Steve Mussio, an Ann Arbor painting contactor, will personally meet you on your property to discuss your project needs, expectations, concerns, and give suggestions for how to best complete your painting job. He will also explain the project preparation, painting/staining options, and if necessary, any carpentry (wood replacement), along with answering any of your other questions before you receive a detailed bid.
If You Want Great Results Call Ann Arbor Painting Contractors at Mussio Painting
Call us today at (734) 995-2646 to arrange an appointment with Steve Mussio. We treat every home as if it were our own. That's how much we care!
"Steve and his crew did an amazing job at my home! They answered all my questions and explained everything as they were working. The guys worked very hard in the hot conditions and were very pleasant to deal with. I would highly recommend this company to anyone who needs work done! Thank you very much for a job well done!"
Sharon K., Ann Arbor, Michigan