Renovation Mistakes to Avoid Before Painting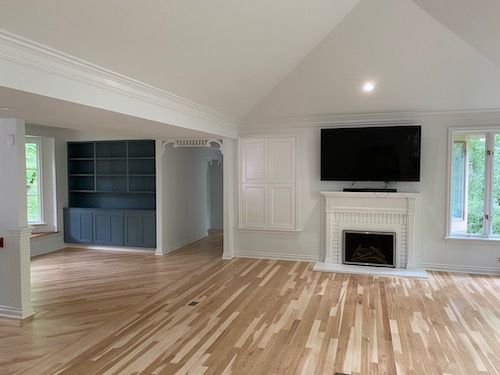 Have you decided to make renovations to your home?
Are you wondering what mistakes are common in the renovation process so you can avoid them?
Take advice from the local painting experts at Mussio Painting:
1. Fill in stucco cracks
Cracks in stucco are caused when the ground shifts, as a result so does your house. Don't attempt to fill these cracks with cement. You should hire a professional who can assess the damage and find a proper solution that will last.
2. Getting rid of popcorn ceilings
Popcorn ceilings are outdated and can make your home look old fashioned. If you choose to scrape or sand your popcorn ceiling down, a rookie mistake is not wetting down the surface enough, which can result in gouges in the ceiling. If gouges appear in your ceiling, you'll have to sand them down an ensure a smooth surface before you start painting.
3. Cutting the time in half with spray painting
As tempting as it is to get the job done fast, it takes time to master the technique with a spray painter. You could end up with an uneven coat, and drips to fix! You're likely better off leaving this technique to the professionals.
4. Not power washing before painting the exterior
A simple rinse won't cut it. If you want to get rid of all the dirt and grime that has built up, you must power wash. Skipping steps is silly when you're investing time and money. A project worth doing is worth doing right the first time.
5. Using the wrong type of paint
There are so many types of paint, it can be hard to know which type of paint is the right one for your project. All paint finishes will give you a different look, so depending on what you're going for, be careful with your selection! Pick the right type of paint for your room by reading our tips on "How to Select the Perfect Sheen for Your Home."
Leave it to professional local painters in Ann Arbor!
It can be exciting to take on and complete a home improvement project. It can also be overwhelming. Attempting too much without professional help can cost you in the end.
Avoid the headache and call local painters in Ann Arbor at Mussio Painting for projects big and small. We treat every home as our own and guarantee your satisfaction with our work. Give us a call today to discuss your project!