Painting Color Tips for Every Room in Your Home!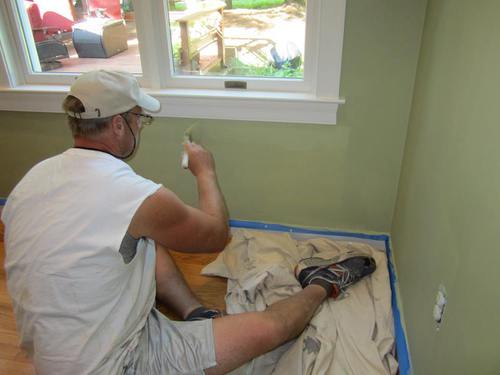 Planning to redecorate your home?
Do you need help coming up with color options for certain rooms?
Hung up on a color and questioning whether it actually looks good?
If you're a perfectionist when it comes to making things look good, we can relate. At Mussio Painting we're laser focused on incredible detail. Our painting contractors can give you an honest opinion about colors for your Ann Arbor interior painting project.
Here are some ideas when it comes to colors:
Living Room – a light pink color can bring a dose of whimsical charm to your home.
Bathroom – a soft turquoise color has an invigorating, recharging energy that can rejuvenate your spirit.
Kitchen – a yellow color gives off a cheerful and positive energy. Great for entertaining guests!
Dining Room – gold colors can turn your dining area into classic elegance with sophisticated style.
Home Office – using black and white can increase productivity in the work place.
Bedroom – choose a smoothing color like a violet to help evoke spiritual healing and romantic vibes.
It can be exciting to take on and complete a home improvement project. It can also be overwhelming. Attempting too much without professional help can end up causing you headaches you could have avoided.
We've been in business for 36 years! Our path to success is based on being laser focused on incredible detail. If you're not completely satisfied with the job, Steve Mussio, the owner, will make sure they make it right. Our work ethic is second to none!
If You Want Great Results, Learn More about Ann Arbor Interior Painting!
Call us today at (734) 995-2646 to arrange an appointment with Steve Mussio. We treat every home as if it were our own. That's how much we care!
"Steve and his crew did an amazing job at my home! They answered all my questions and explained everything as they were working. The guys worked very hard in the hot conditions and were very pleasant to deal with. I would highly recommend this company to anyone who needs work done! Thank you very much for a job well done!"
Sharon K., Ann Arbor, Michigan