What Do Customers Actually Want?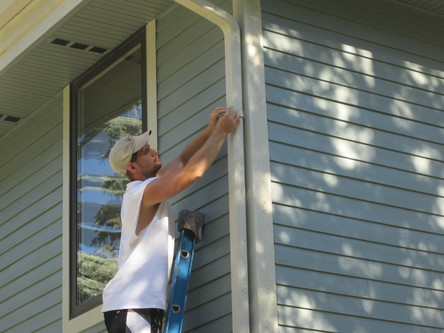 Do you believe that painting a space can make a positive emotional impact on your life?
Are you interested in advanced paint technology?
What are you thinking about when it comes to color?
According to a survey of more than 1,200 homeowners conducted in April 2016 on behalf of Sherwin-Williams by the Nielsen research company:
Half the people surveyed want to paint their bedroom.

Wanting to paint their living room was in second place, then the bathroom, followed by the kitchen.

44% of people believe that painting one accent wall is the best way to make a room stand out.

Nearly half of all homeowners haven't had their front door painted in two or more years.

One in three homeowners would find guidance on how to achieve and maintain the best results most valuable when considering a painting project.
Do you know what you actually want? Do you want to make your painting project count? Painting your home can be a major chore, however it's completely worth it in the end. Your neglected walls with noticeable cracks, scuffs, holes and dents will thank you for the upgrade!
Get the Job Done Right The First Time! Call Local Painters in Ann Arbor!
Call the best local painters in Ann Arbor today at (734) 995-2646 to arrange an appointment with Steve Mussio. He will personally meet you on your property to discuss your project needs, expectations, and concerns and give any suggestions at your request. No job is too big or too small for the best local painters in Ann Arbor!